Garaventa Lift BC products featured on the Home Renovation Marc and Mandy Show!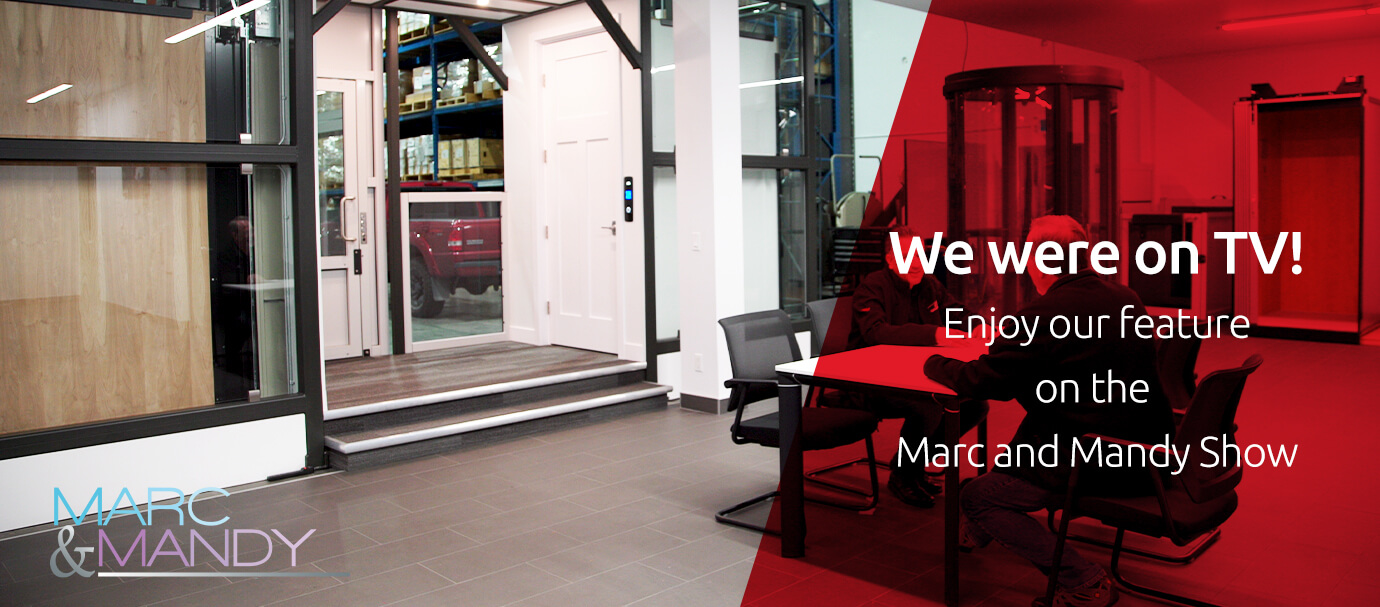 Exciting news: Garaventa Lift BC was featured in the TV show 'Marc & Mandy Show'.
The Canada-wide home renovation show on City TV covers the topics of home décor, parenting, food, fashion, fitness and wellness. The segment was filmed at the Garaventa Lift office
in Maple Ridge and mostly focuses on Home Elevators. Garaventa Lift is very proud to be the first elevator or lift company to be featured on the show since it began in 2015.
The segment was filmed in the new showroom at the Maple Ridge Office in British Columbia, Canada. All products and finishes are on display and customers can test and see all
different models. We invite you to book a tour in the showroom to get an opportunity to meet our Team and experience all Garaventa Lift products firsthand.
Watch the segment of Garaventa BC on the Marc & Mandy Show