Vuelift - make a crystal-clear statement!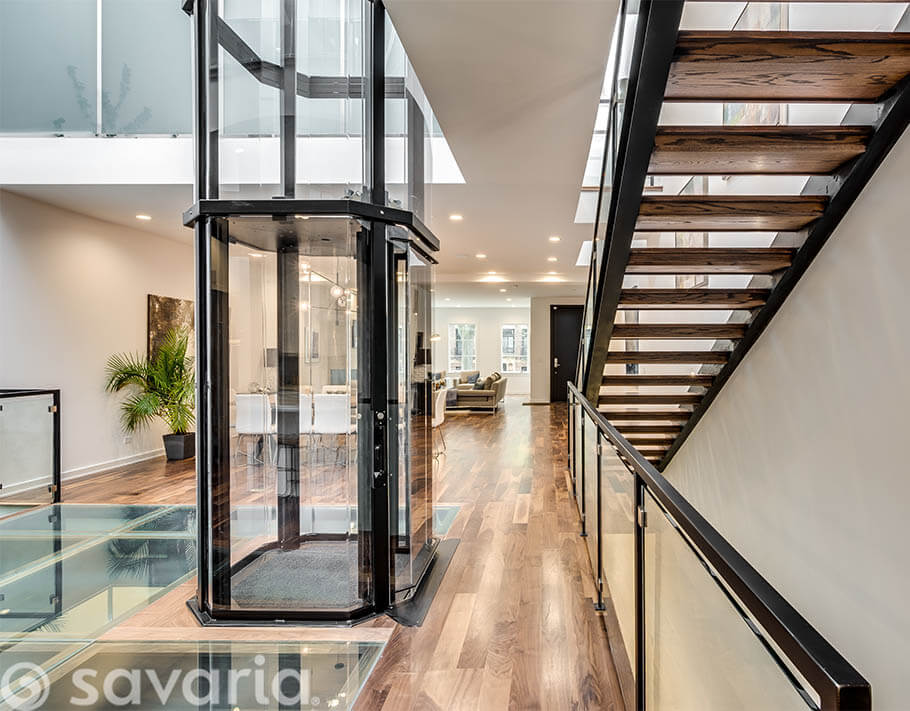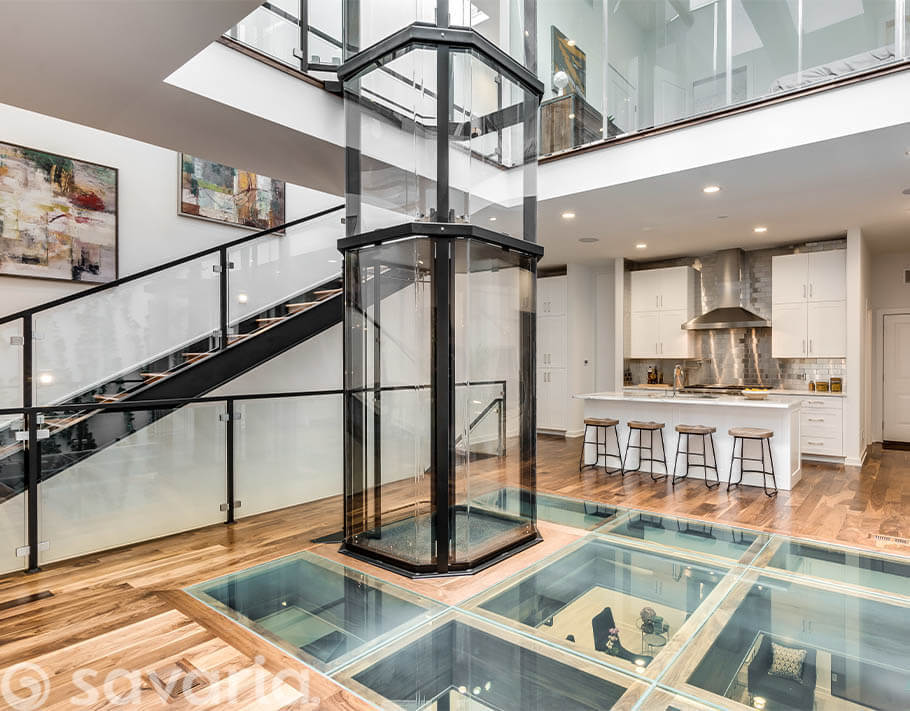 Vuelift – Panoramic Residential Lift
A truly extraordinary lift for those who love design and seek the perfect integration between the comfort of an elevator and the architecture of their home.
Vuelift offers unprecedented 360 ° panoramas thanks to a fully transparent cabin and shaft made of high-quality acrylic or glass for a crystal-clear view.
Each journey with Vuelift thus becomes a special experience, with a wonderful panoramic view of your home.
---
Highlights of the Vuelift:
Panoramic glass home elevator with integrated shaft

Available in circular or octagonal shape

Up to 6 stops with a maximum travel distance of 15.2 meters

Black, silver or white powder coating as standard; custom colors available
---
Garaventa Lift BC is the only elevator company in BC where you can ride the Vuelift in our brand new Showroom!